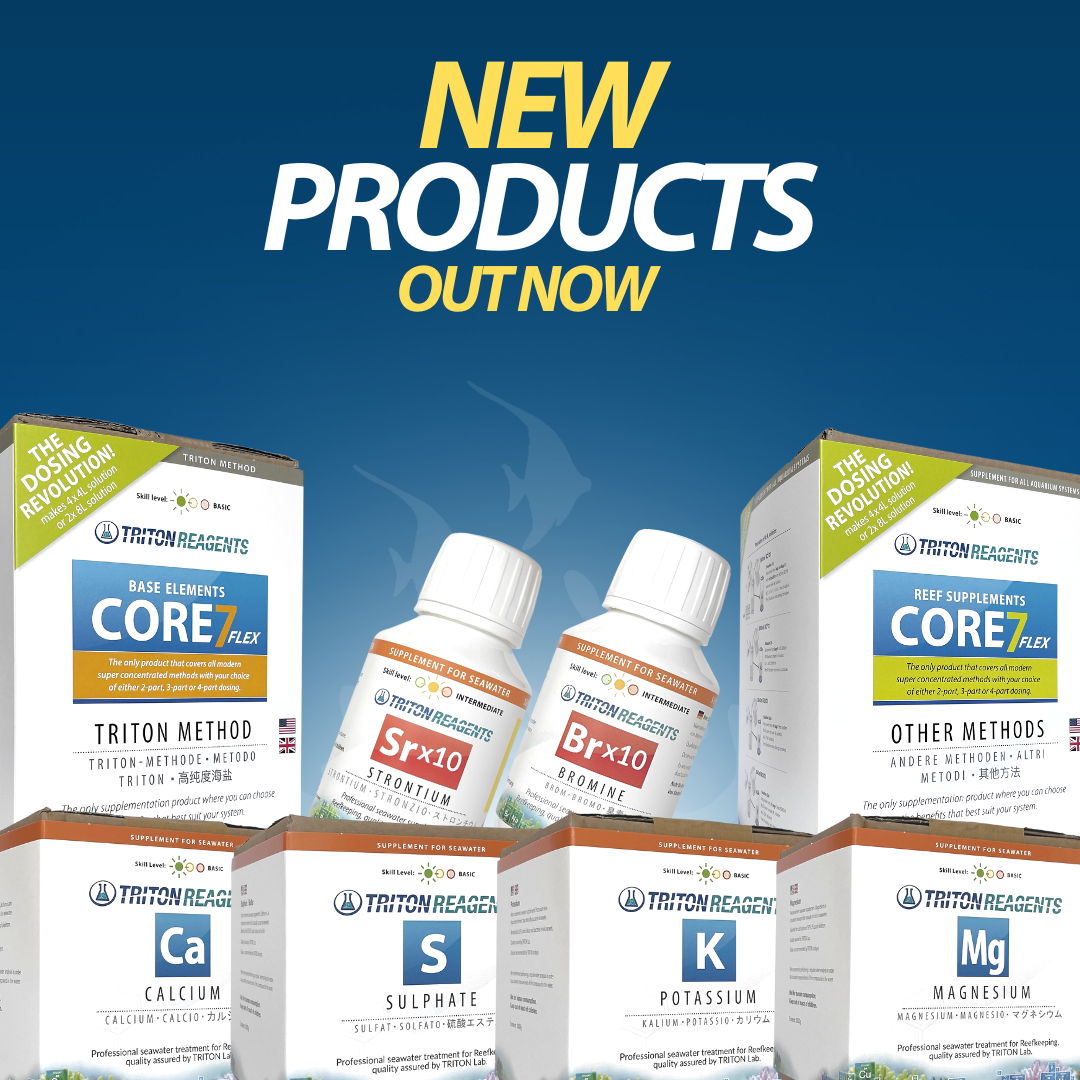 to begin with, Triton Labs has decided to ditch the milk carton style containers that they have been using for the past several years. With the change, they are moving to a more cost effective and easy to use packaging style. Prior to the milk carton style packaging, Triton Labs used more traditional plastic bottles for all of its liquid additives. The 1st packaging iteration was expensive, it took up too much storage space in the production facility and it wasn't nearly as environmentally friendly. With 4 laboratories around the world, Triton Labs wanted to continue its commitment environmentally friendly packaging but they felt it was time to move to a newer and better packaging solution.
In addition to the new style packaging, Triton Labs is introducing Core 7 Flex Base Elements and Core 7 Reef Supplements. These new products will replace Core 7 Base Elements and Core 7 Reef Supplements. While the mix up the same there is now a new option which allows the customer to mix and produce a 2 part or three part supplementation system out of the same box if that is their choice.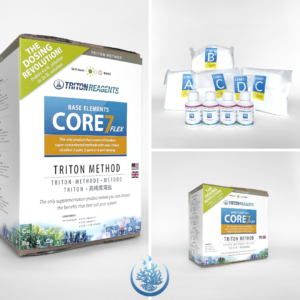 Now TRITON users have the flexibility to decide how they want to dose while maintaining all necessary base and trace elements as in the past. This change allows Triton Method reefers to free up some dosing heads and simplifying the reef hobby at the same time.
Another change which was made relates to the reagents product range. Almost all of the products were packaged in 1000 ml bottles. But now Triton labs is able to produce, for example, Strontium and Bromide in a 10X concentrated formula. Now these products are packaged in 100ml bottles in highly concentrated formulas. This reduction in shipping costs and reduced packaging costs, storage space is definitely a step in the right direction.
This is especially relevant for Sulphate And Potassium which are over 3X the amount previously sold for the same price.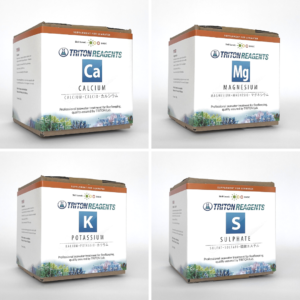 As one would expect, the dosing recommendations will change according to the new product range and the old calculator tool can be used below.
https://www.triton-lab.de/en/calculators/discontinued-products-calculator
Triton Labs expects to begin rolling out the new range over the next month so please contact your preferred distributor for more information.  Also keep an eye out for considerable discounts while they clear out the older stock. Our retail online store and wholesale businesses are now doing just that.