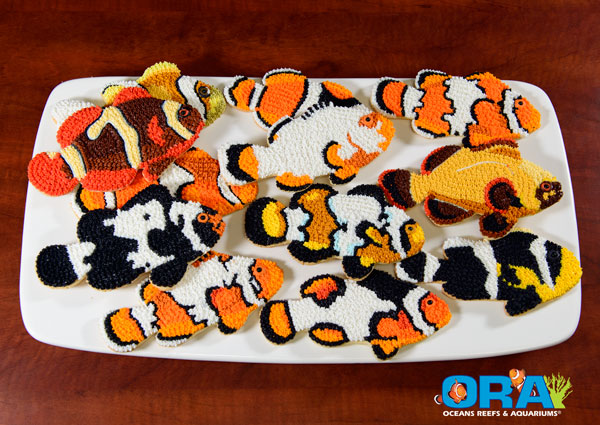 April Fool's Day was full of all sorts of pranks and fake stories, with several emanating from the aquarium community. We had our own fun with the Snorkel Bob/Petco story, and Oceans Reefs & Aquariums had a bit of fun as well. They announced that they were going to stop breeding fish to focus on baking fish cookies, and even though the story have very few hobbyists convinced, it did highlight something extremely awesome…Jason Langer's mad cooking designing skills.
We've shared plenty of Jason's cookies in the past, and apparently we weren't the only people paying attention. ORA got Jason to make identical copies of their entire line of clownfish. That's a total of 39 hand designed cookies, and they couldn't be more spot on in terms of colors, patterns, and shapes. Just look at the image below…it's a nearly perfect copy of the ORA clownfish product page.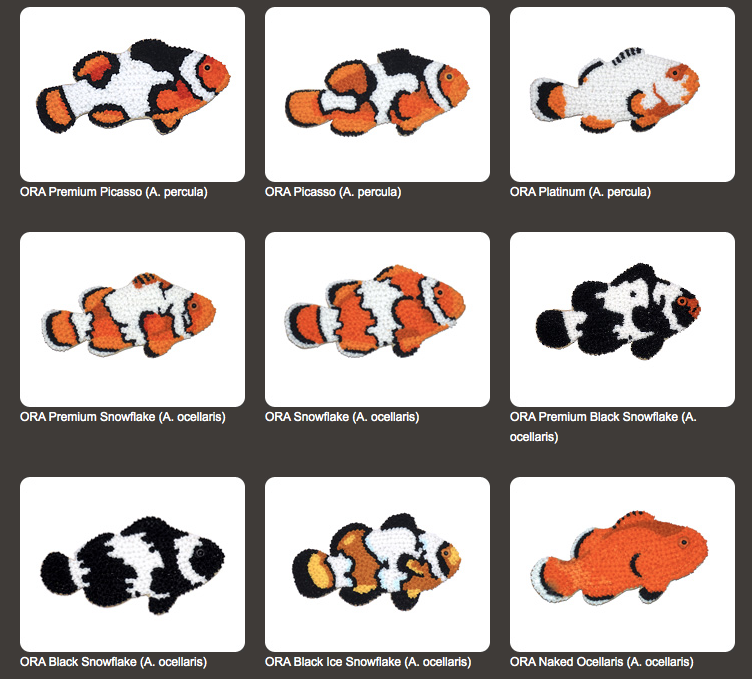 But none of Jason's previous cookies were nearly as life like as these. Whatever he did differently this time worked so well. One could literally see the clownfish page on ORA's site and think nothing mischievous had taken place.
The ORA blog post shares a little more about how Jason designed the cookies and it has side-by-side photos of the cookies with their respective clownfish. The details are amazing to say the least.