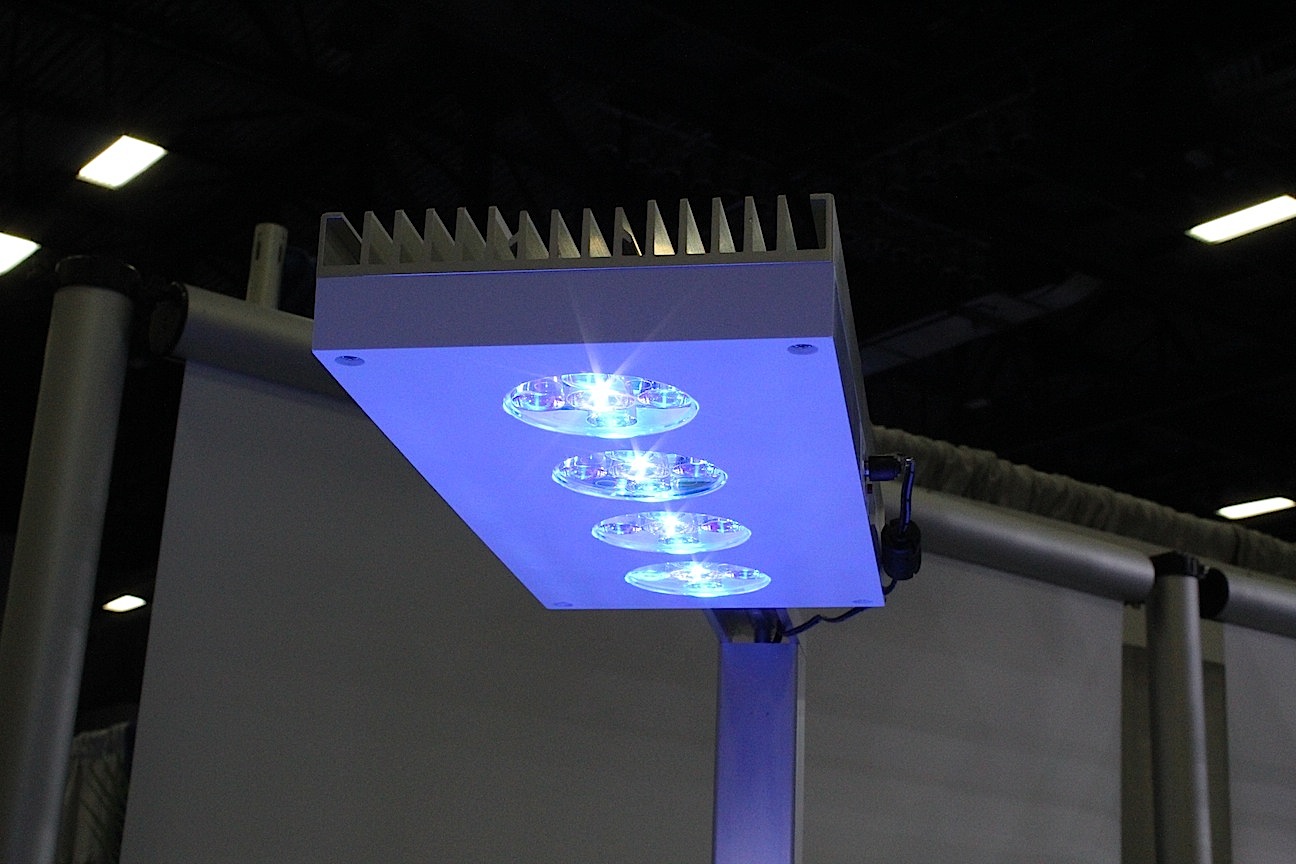 AquaIlluminations made a big splash at MACNA this year with their all new wirelessly controllable modules, currently codenamed "Phoenix". This new module is quite different than the AI Sol in that it features a single row of four LED clusters that are actually borrowed from the AI Nano. But what makes this module stand out from the rest of the AI lineup is its ability to be controlled wirelessly. The control function comes from a tiny little wireless device that can communicate with up to 30 individual modules, a number not even remotely achieved by other LED products on the market currently. The controlling is all done via computer and a very easy to use software interface.
More details, including pricing, can be seen after the page break. Also shown below are several more photos and there's even details on how to get your hands on a free AI "Phoenix" module.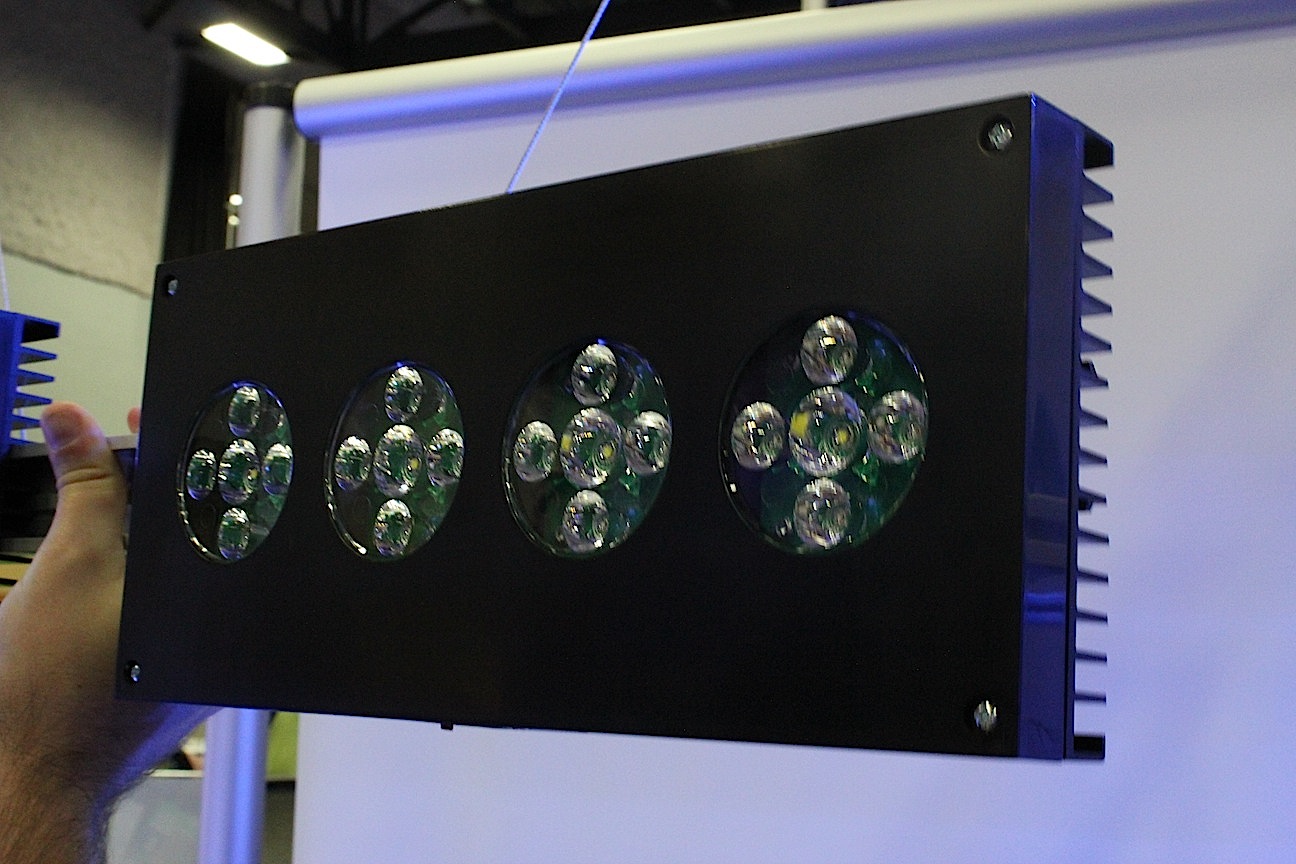 The price for this new wirelessy controllable AI module is set at $499 and the release date is sometime in the next month or two. Interestingly, the price on this new module is cheaper than what the original AI Sol modules debuted at. Of course, the AI Sol has seen a hefty price drop over the weekend, but it's nice to see the technology becoming more affordable with each new generation. Additionally, the AI "Phoenix" modules will be available in both white and the all new black exterior colors just like the AI Sol, and in all likelihood the AI Nano will adopt these colors as well.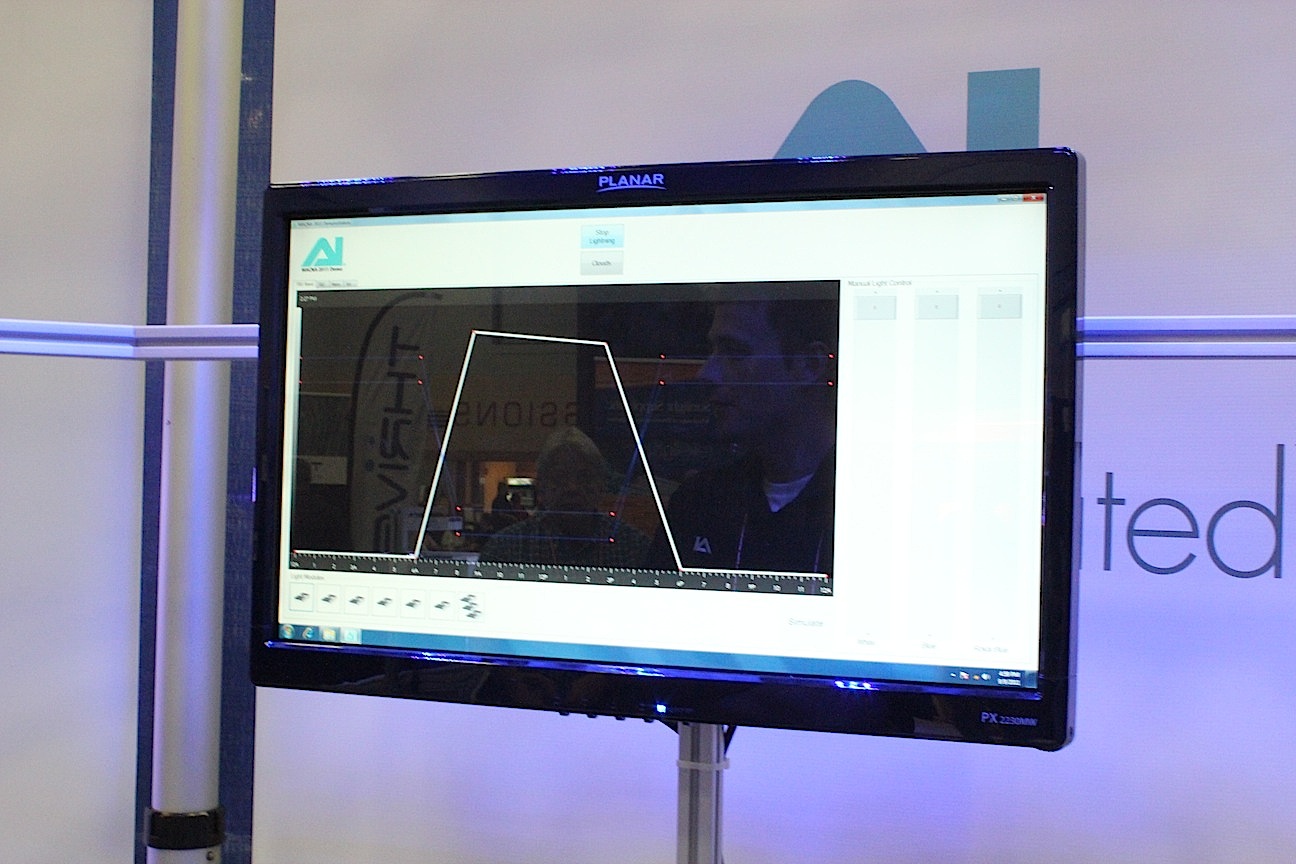 To make the release of the AI "Phoenix" controllable modules even better, the crew at AquaIlluminations has announced that they are giving one away for free. All you have to do to be eligible to win the brand new light is to stop by the AI booth here at MACNA, give them a little contact information, and give them a great name for their new module. The "Phoenix" moniker is just a codename, and the crew at AI want the production model to have a hobbyist picked name. After the names are all gathered from the booth entries, they will be sorted through and five finalists will be selected by the employees at AquaIllumination. On September 14th, those five names will be posted on the company's Facebook page and the winner will be announced the following week. The winner of the naming contest will receive a brand new AI "Phoenix" module for free, so be sure to get your name in the hat if you're walking around MACNA this weekend.