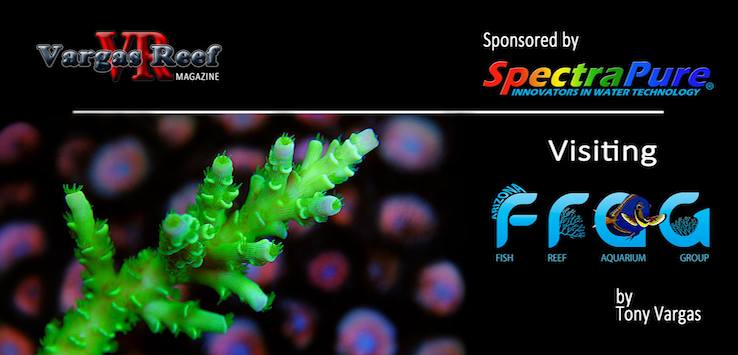 It seems that Tony Vargas' name just keeps surfacing here at the AquaNerd Blog. Between his peppermint angelfish and lunate and pintail wrasses, we've already had plenty of things to talk about where he's concerned. And yet, here he is again giving us yet another reason. Announced just yesterday, Tony is launching his VargasReef Magazine, a free online source for aquarium keeping information that will be featured on his Facebook page.
The magazine is set to launch on January 18th and it will surely cover a litany of topics…primarily if not exclusively focused on saltwater.
The first article in the pipeline features Tony's somewhat recent trip to Arizona, where the reef scene is just exploding right now.
There are few other details circulating about the magazine, but you know we'll be reading it as soon as it goes live.