This year is quickly becoming a thing of the past, and as we creep forward to 2014, we couldn't help but stop and reflect on all of the stories that made 2013 so memorable. While we have a handful of recap articles on the way, we wanted to first take a look at the top 10 most visited articles that hit your computer screens and mobile devices from the AquaNerd Blog. The list has a few shockers on it, at least from our standpoint, and they weren't all good news for the aquarium hobby. So, check out the list and let us know what aquarium related stories had the biggest impact on you and your hobby.
Continue below for the full list…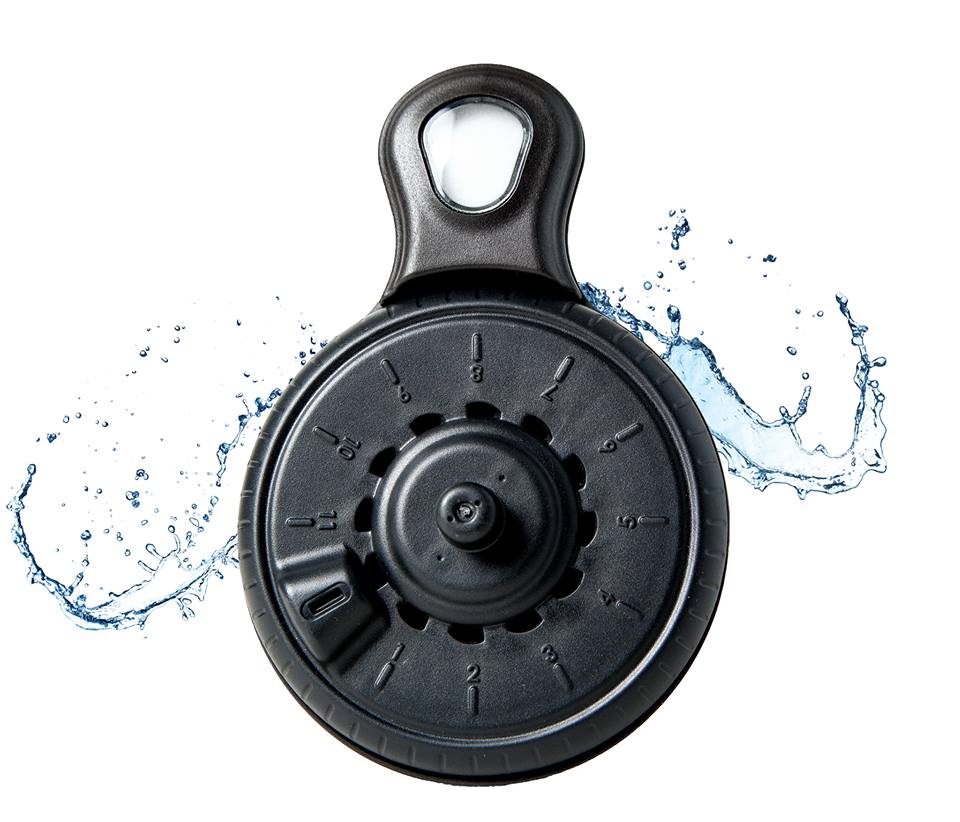 Mindstream Aquarium Monitoring System Measures Twelve Parameters with One Unit
The Mindstream aquarium monitor came out of nowhere and news of its abilities took the hobby by storm. Able to monitor twelve different water paraters using fluorescent technology, this tiny device looked like it would be the perfect solution for hobbyists looking to get away from test kits. The Mindstream is set to debut sometime next year, as beta testing is still underway, and we can't wait to see how well it performs. There is a ton of excitement around this product, so it's no surprise to see it on our list…we just didn't expect it to shoot to the top only because it wasn't published until November.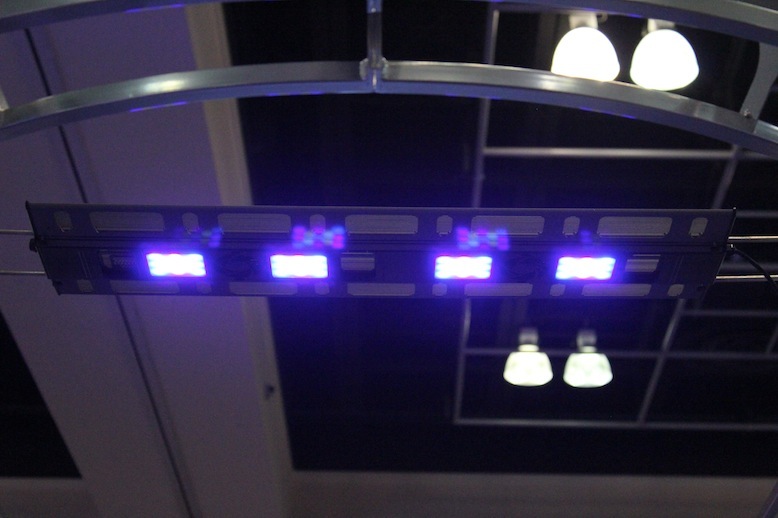 Newer, Bigger Maxspect R420R 200W Displayed at MACNA
Also making its debut in 2013 was a much larger version of the R420r from Maxspect. Already available in a couple of different smaller sizes, the new 200watt version featured more LEDs in an overall longer fixture that would be ideal for larger aquariums. Less than a month from its MACNA 2013 debut, we found out that it was actually scrapped in favor or an even longer 300watt version that was approximately four feet in length. Seeing this item this high on the list was also a bit of a surprise, since we first wrote about it in August as part of our MACNA coverage.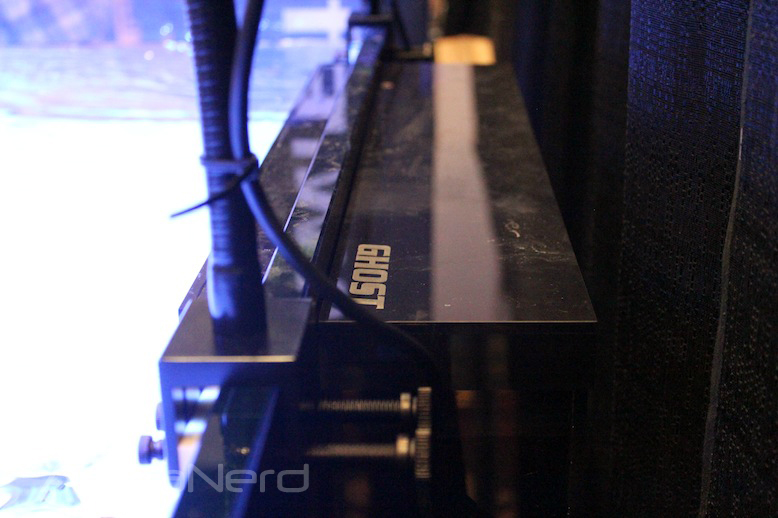 Reef Savvy's Ghost Overflow a Game Changer for External Overflow Boxes
Another item that debuted at MACNA and made it on our top ten list is the Ghost Overflow from Reef Savvy. This new overflow has a ton of bells and whistles, including a removable intake strainer that magnetically couples to the overflow box. Featuring a couple of massive 2″ bulkhead fittings that attach it to the aquarium and 1.5″ plumbing running into the sump area, the Ghost can handle around 4000 gallons per hour conservatively, and it has an emergeny drain for those times when disaster strikes. The Ghost Overflow is a custom feature of the Reef Savvy aquariums and costs around $200.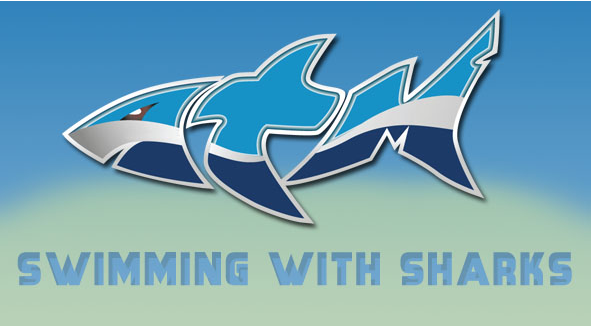 Acrylic Tank Manufacturing Kills Shark, Goes on the Defense by Attacking Bloggers
Our first black mark on the list is a story involving Acrylic Tank Manufacturing. We've been pretty harsh on them over the last couple of years, mostly because of their tv show "Tanked", and at some point during 2013, it seemed like they had enough of our not so friendly ribbing and pointing out of their shortcomings. In this particular story, a shark and two lookdowns died in one of their installations at a restaruant in Coney Island. The story was picked up by major news organizations and several blogs (ours included), and ATM proceded to go on the defense and rip us in an article that was posted and eventually removed from their website. We were fortunate enough to get the text from that article prior to it being removed.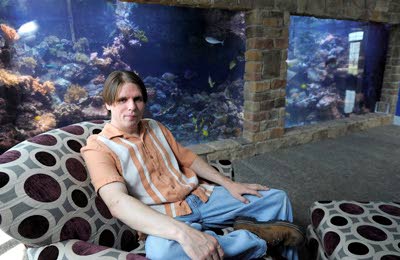 Man Builds 20,000 Gallon Reef Tank in His Living Room
Next up on our list is a story about a man with a giant obsession with his reef aquarium, like 20,000 gallons giant. Bill Wann, an entrepreneur who claims he's never even been diving, expressed his love for marine life by installing a massive 24'x10'x10′ reef aquarium in his living room. The tank is made of 12″ thick concrete walls and has a 2.5″ thick acrylic viewing window that is an impressive 6'x10′. The tank houses 20,000 pounds of live rock, almost a ton of sand, and a plethora of marine life.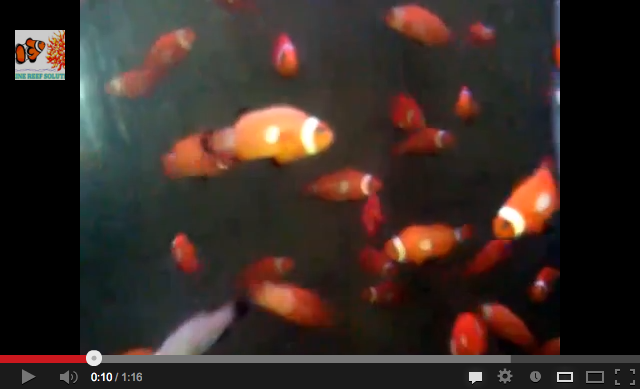 Dotted Ocellaris Clownfish on Their Way from Marine Reef Solutions [Video]
We love clownfish aberrations, and the dotted Ocellaris clownfish from Marine Reef Solutions is just another one of them. They clowns have a single dot right in the middle of their bodies where the second stripe normally would be. This made the clowns resemble the intermediate fish that ORA obtained while moving toward their naked clowns, but were the MRS clowns differ is they have solid head and tail bars. There isn't a whole lot to say about the clownfish that what's already been stated. And the reason this story became so popular was mostly due to social networking, namely Facebook. This story was shared a ton over the last six months, drawing in reader after reader.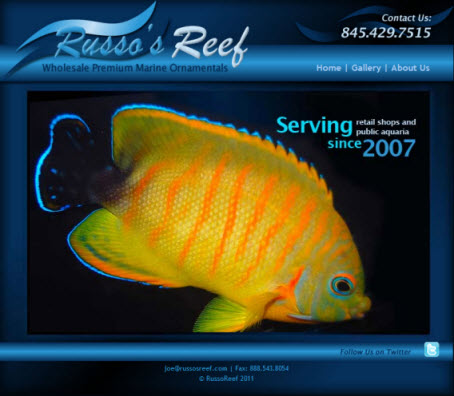 Owner of Russo's Reef Pleads Guilty to Charges of Illegal Coral Smuggling
Another one of the negative stories that grabbed the headlines was the guilty plea of Joseph Russo for illegally smuggling Dendrophyllia corals into the US and soliciting fraudulent invoices from foreign suppliers. All in all, Russo was tagged with smuggling around a dozen corals, with the punishment being $500,000 in fines and potential jail time of up to 20 years. Of course, Russo didn't get the full force of the law in this case, but it was another way to show that the government (both state and federal) has been seriously cracking down on coral and fish smuggling.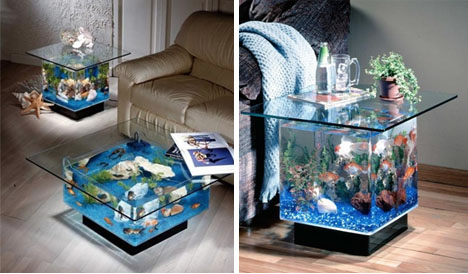 Yahoo's "Awesome Aquariums" Article Full of So Much Fail it Hurts
This story really irked us. We found an article on Yahoo showing what they called awesome and modern aquariums. What it actually turned out to be was something that looked like it was rehashed from the late 80's. The article featured coffee table aquariums, aquariums built into bathroom sinks, maze aquariums that looked like they belonged to a hamster, and so on. The only thing that was missing was the toilet aquarium. It was a painful sight, and we sort of regret bringing it up again.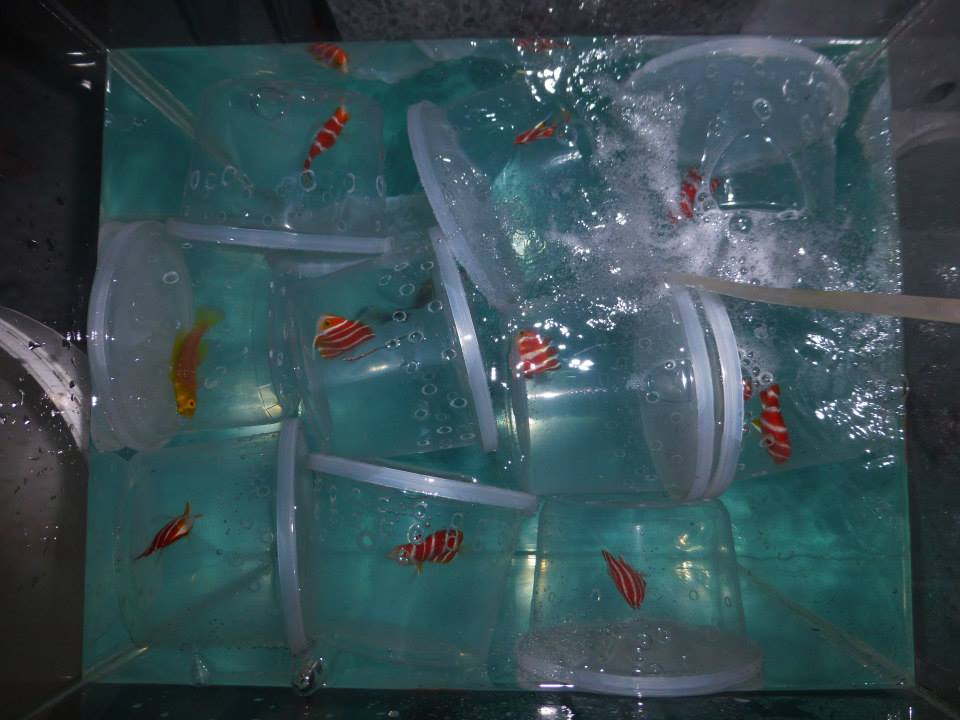 Did Five Peppermint Angelfish Really Just Show Up at Blue Harbor?
This story really excited us. Blue Harbor is known for their rare livestock, but what they did in 2013 was out of this world. Besides all of the rare narcosis angelfish, Bodianus hogfish, and shockingly awesome wrasses, they also hauled in not one, but thirteen peppermint angelfish. You know, the kind that are like $20,000 a piece on the open market. While the fish were brought in over the course of many months, their first batch included five…unheard of up until that point.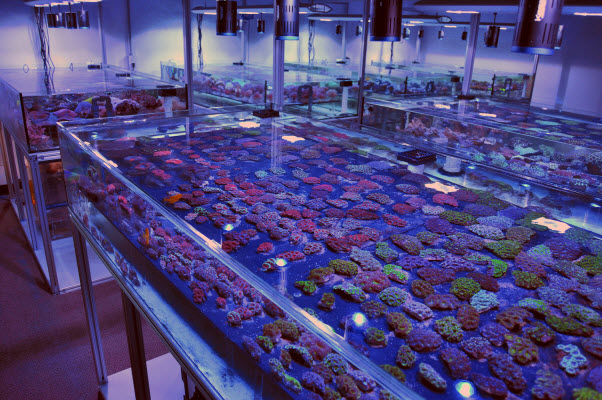 Virtual Tour of the New Aqua Medic Live Wholesale Facility
And number 10 on our list of top articles is a very detailed look at Aqua Medic's livestock wholesale facility. Aqua Medic has been producing aquarium equipment for years and years, and this year they started dabbling in fish and corals. We saw inklings of their efforts on Facebook and got a real good description of what their goal was during a lengthy conversation at MACNA. Shortly after that, we got a very detailed virtual tour of the facility, which, to no surprise, featured a ton of Aqua Medic equipment. For us, seeing all that equipment in use just showed us how committed Aqua Medic was to their product line. Oh, and we got to see a ton of awesome corals in the process.
That wraps up our Top 10 of 2013. We've had an exciting year and hope that next year is just as eventful.