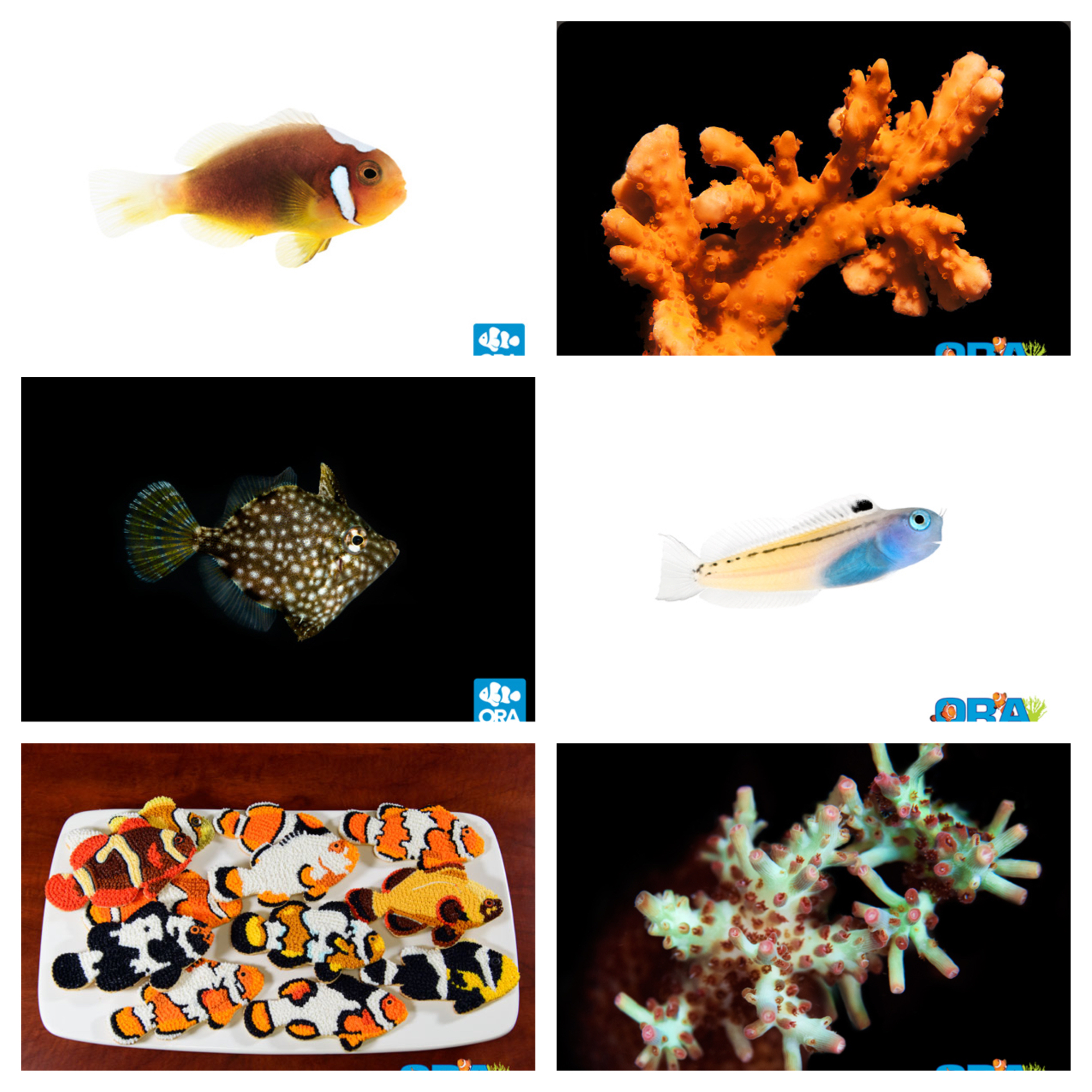 A continuing theme in the aquarium hobby over the years has been that of captive bred fish and aquacultured corals, and as each year passes, the list of conquered species just grows and grows. The efforts are obviously from the cumulative efforts of several individuals and organizations, though companies like ORA are at the forefront of the awesome and unexpected breakthroughs. Last year, we celebrated ORA's long list of captive bred fish and corals, and just as they continue to crank out new livestock this year, we will continue to cover and applaud their efforts.
In total, ORA made nine new fish and three new corals commercially available to the aquarium hobby. Last year was more or less the same, though the distribution was a little heavier on the corals than this year.
Here are all the releases from 2014 going in chronological order. Keep in mind that one of these is an April Fool's prank.
ORA Kicks Off the New Year with Their New Shortcake Acropora
ORA kicked off 2014 with a sweet aquacultured Shortcake Acropora. This coral, or at least similar variants, has been a popular choice in the hobby and an obvious choice for these coral farmers.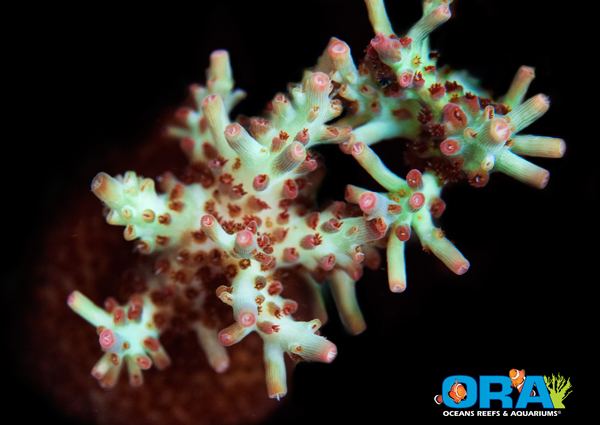 ORA Announces Availability of Captive Bred Blue Fin Watchman Gobies
Just a few days after the ORA Shortcake Acro made its debut, the captive bred blue fin watchman goby was announced. Like its yellow brethren, this fish is a great addition to any small reef tank and works great with various pistol shrimp.
Captive Bred Jaguar Goby Added to the List of ORA Fish
The second ORA fish of 2014 was the jaguar goby, which is a really cool looking fish. Hailing from Japanese waters, the jaguar goby stays tiny and would play nicely in those tiny desktop aquariums we all know and love.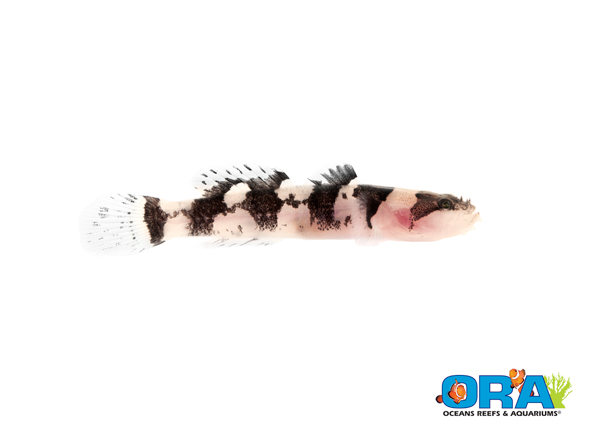 ORA's Mystery Fish is the Rare Red Sea Mimic Blenny
The next fish on the list is a personal favorite of ORA president, Dustin Dorton, and we can certainly see why. They successfully bred the Red Sea Mimic Blenny, which sports some striking coloration that is extremely similar to the Black Lined Fang Blenny. According to ORA, this is the first time that a blenny from the genus Ecsenius has been captive bred.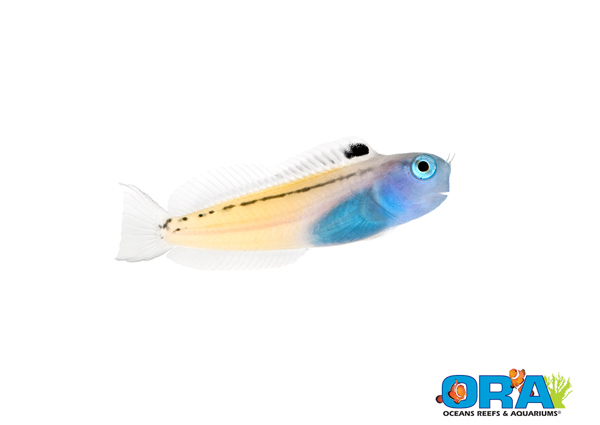 ORAnge Setosa a New Monti on the Way from ORA
ORA's second coral of the year was none other than the extremely popular Montipora setosa. These corals have dominated the monti world for the last few years, fetching hefty price tags in the process. ORA aptly named their the ORAnge Setosa.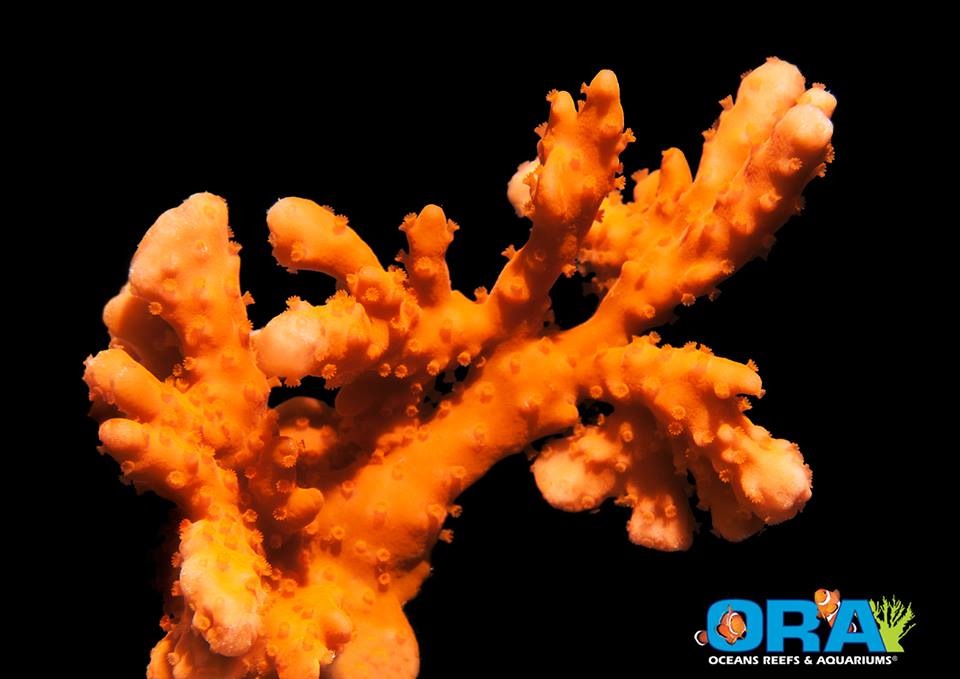 ORA Gets Out of the Fish Breeding Business to Focus on Fish Cookies
Here was ORA's fun April Fool's prank, though we doubt many people bought it. They claimed to be stepping away from fish breeding in order to make these yummy looking cookies.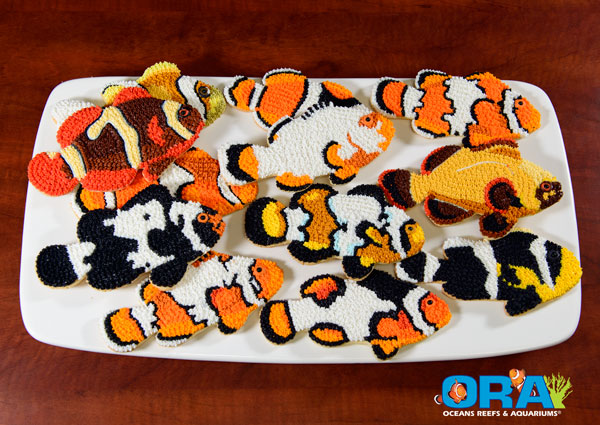 The Rare Japanese Spotnape Cardinalfish is Another Addition to the ORA Lineup
This was one of ORA's more trailblazing fish. The spotnape cardinal is from Japan. It is rare, there isn't much known about it, and for those two reason we were happy to see ORA bringing them into the limelight, even if just for a short time. These fish may not have a high commercial demand, but ORA did learn a thing or two while breeding them, which can be applied toward other fish in the works.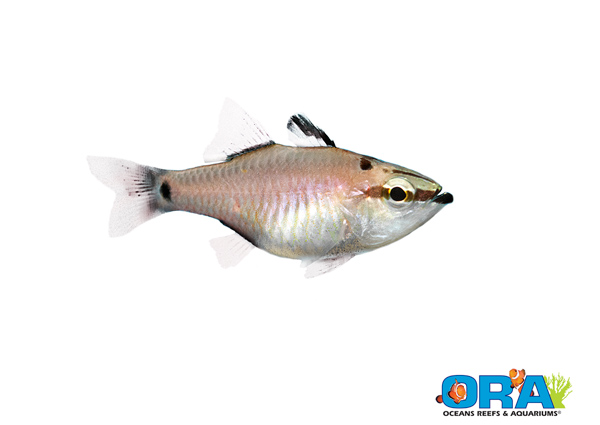 ORA's Latest Captive Breeding Success, the Girdled Goby
Of all the fish on our list, this one seemed to provide the most trouble for ORA. It was the first time this species had been captive bred, but there were so many problems that nearly derailed the efforts. Thankfully, ORA pressed on and had success with the species, learning a lot in the process.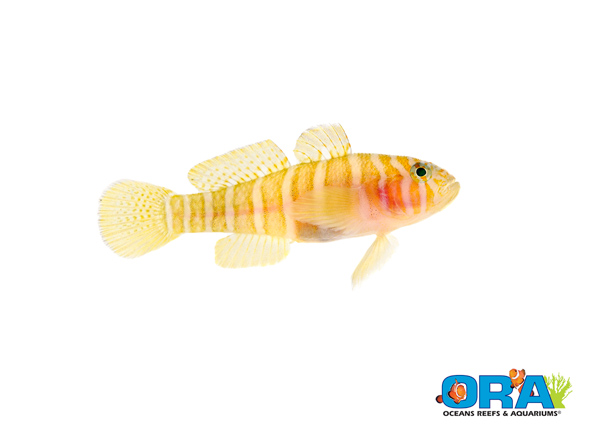 ORA Announces Limited Availability of Rare Turquoise Squamosa Clams
This was our personal favorite offering from ORA in 2014. They had a small (very small, in fact) batch of turquoise Tridacna squamosa clams that were scooped up very quickly, but the sight of them was enough to get us all riled up.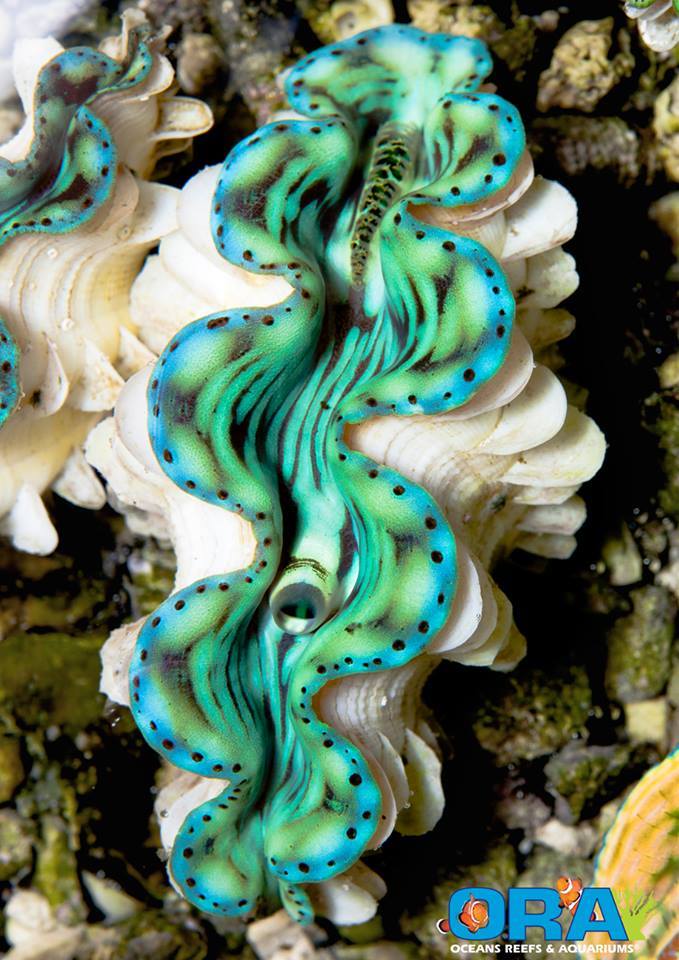 ORA Blue Polyp Capricornis Now Available
Monti caps are a staple for any reef aquarium, it seems, and this beautiful offering from ORA just goes to show you how unique and fun these corals can still be. This gem has a rich green background speckled with blue polyps. It sure is nice to look at and would even better standing out against a field of boring, monotone montis.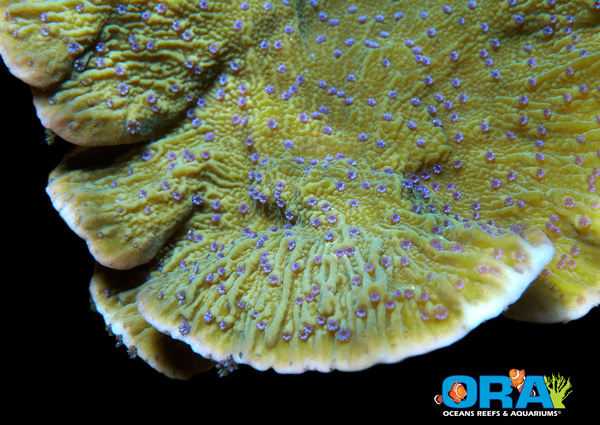 ORA Announces Commercial Availability of the Orbic Cardinalfish
The news that ORA had successfully bred the Orbic cardinalfish went well beyond just another captive bred cardinalfish. The event meant that ORA has had success with six different types of Cardinalfish (Banggai, Yellow Line, Black, Blue Streak, Spotnape and now the Orbic), which included both members of the Sphaeramia genus. Cardinalfish are still exciting fish all on their own, but even more so when there has been this much success.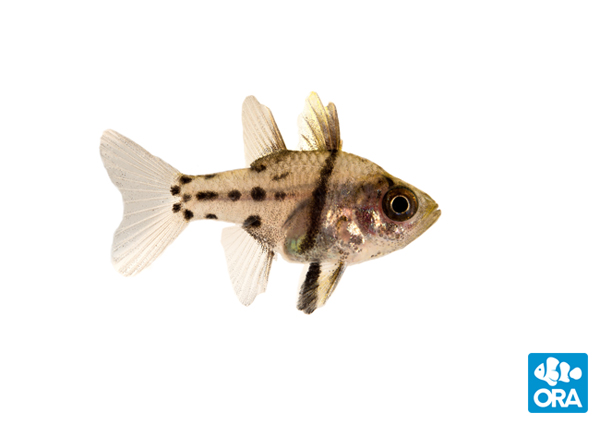 Recently Announced, the ORA Whitespotted Pygmy Filefish
The Whitespotted Pygmy Filefish was probably one of ORA's most applauded fish. It was a sharp step away from their usual clownfish/blenny/goby offerings and really showed something fun and unusual. These fish have great personality and have adapted well to being members of the captive-bred community.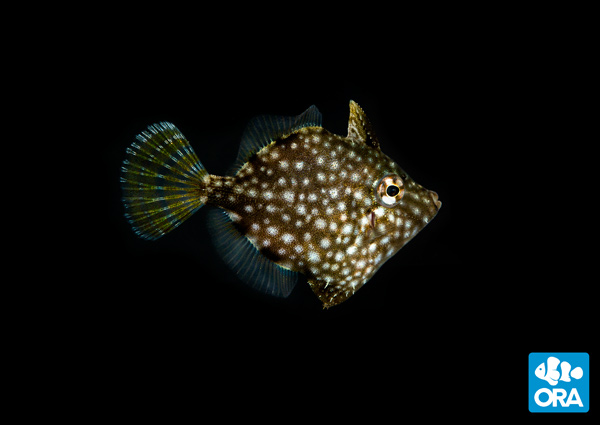 Another Mystery Hybrid Clownfish Found at ORA
ORA is no stranger to hybrid fish, but we still are in awe each time they share news of one. This hybrid was thought to be a cross between a young female F1 Black Polymnus and a male Goldflake Maroons. If this parentage holds true, this will be one interesting little hybrid. Unfortunately, we won't see them produced in large numbers.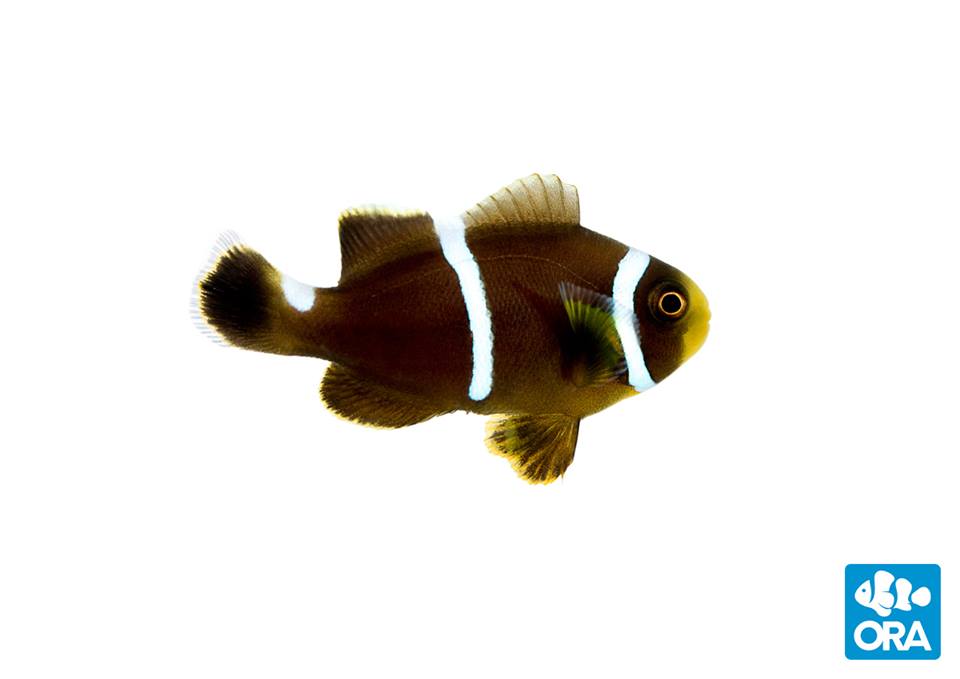 ORA Reveals New Pink Spotted Watchman Goby
The last ORA fish of the year, at least thus far, is the pink spotted goby. Much like other gobies from the ORA stables, this one stays small and works well with pistol shrimp. Another great nano fish for the goby loving hobbyist.