2011 has been an interesting year to say the least. This year marks the end of our third year in the blogging world, which has also been our best ever. During the past twelve months, we saw tons of exciting new products being rolled out, along with some being pulled from store shelves and others being introduced only to have their official release postponed. And let's not forget about all of the controversies. Some key figureheads in the aquarium hobby found themselves in legal trouble, some people continued their call to bring an end to the aquarium industry, and a particular water flow study came out and shook up the equipment side of the hobby. Below is a collection of stories that occurred this year, all of which are ones that we felt were either interesting or important to the aquarium industry.
New and Breakout Products, Popular Trends
The Radion XR30w is EcoTech Marine's first foray into the aquarium illumination world, and so far it's been quite a successful one. The company best known for their unique water pumps, announced the light at MACNA 2011 and it has since been all the rage on the aquarium forums. This chatter is mostly due to its features, which include a pair of LED clusters, a robust software interface that allows users to run different color spectra, and even hardware that will allow the light to wirelessly communicate with the VorTech pumps.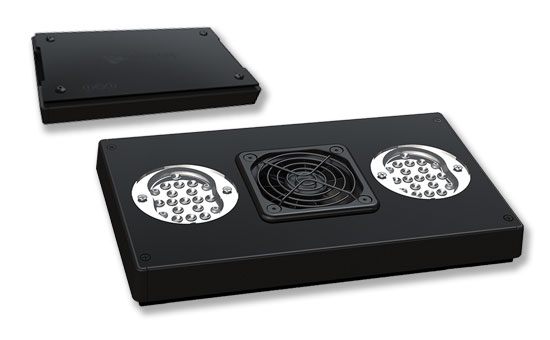 The 6095 is a wideflow version of the popular Nanostream pumps from Tunze. This tiny but powerful pump pushes 2650gph and shares the same dimensions of its Nanostream brethren, but it also represents a new path Tunze is taking with their products. Before, the Stream and Nanostream pumps were only offered with a narrow outlet, as significant downstream water flow was the end goal. However, aquarium owners were yearning for a wider and more gentle stream, and the 6095 was Tunze's answer. This shift in flow patterns has even made its way into other pumps in the lineup, as the 6105 Stream is now offered with both the original front housing and a wide flow front housing.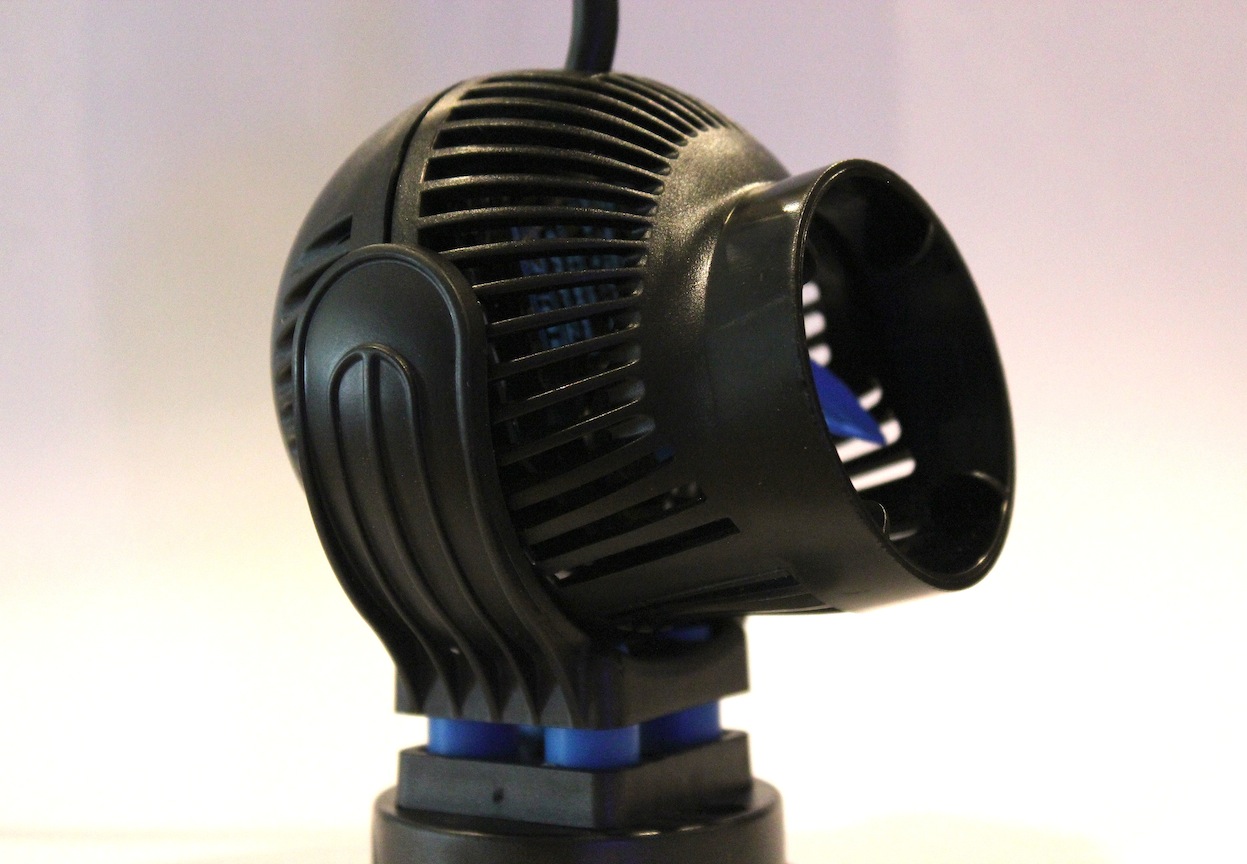 AquaIllumination has been lighting up the aquariums of reef keeping hobbyists for a couple of years now. They introduced their Sol module in 2008, and have since released a Nano module and the even newer "Phoenix" module. The "Phoenix", which happens to just be a code name at this point, offers up improved LED firepower over its predecessors and even has the ability to be controlled wirelessly. This light was unveiled at MACNA 2011 and also brought with it hefty price drops for the entire AI lineup.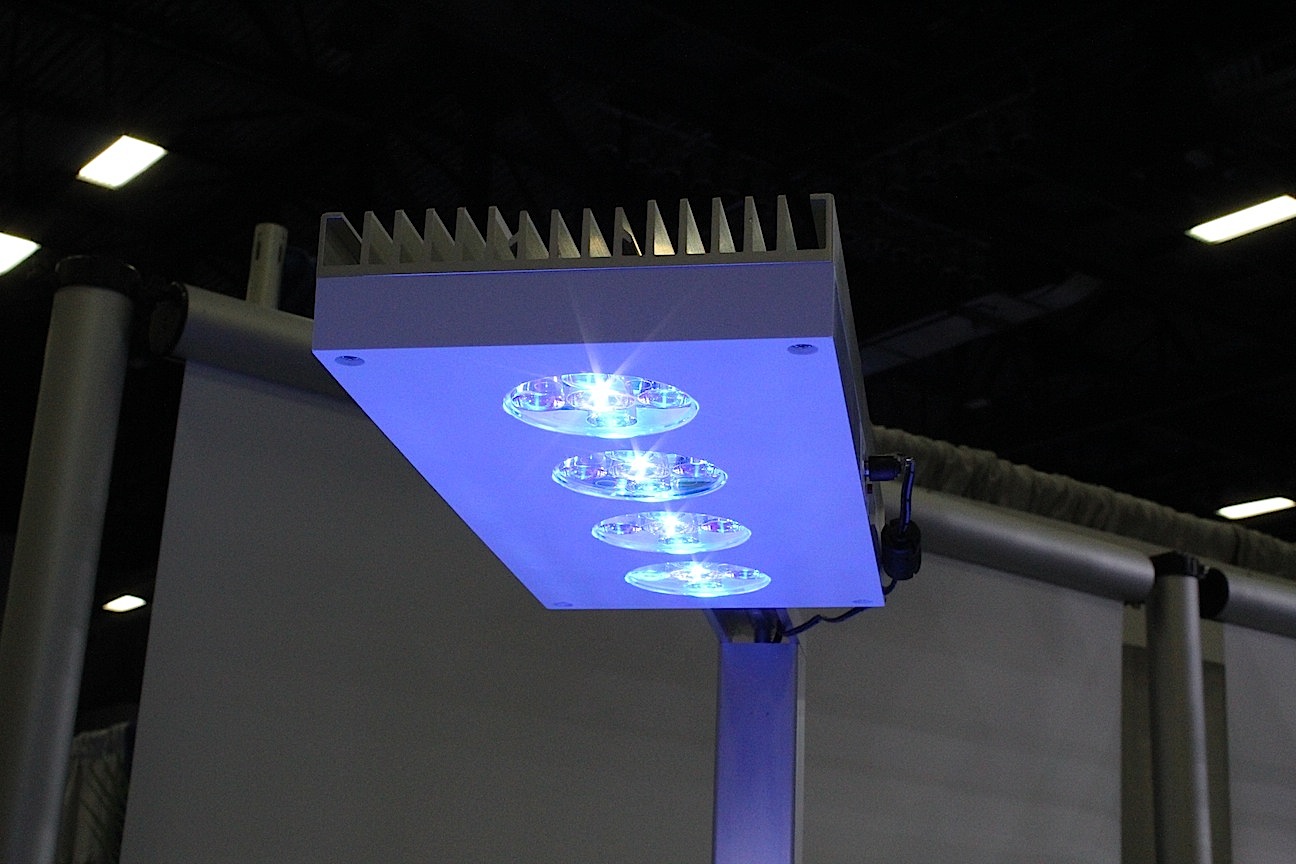 The new ATI PowerCone has been the center of a lot of attention in 2011, but not just because of its drastically different design. Yes, it does draw in a crowd with its wild gridwheel impeller, controllable water pump, an unique water intake system. But what has a lot of people frustrated is its continually delayed release date. We first wrote about the PowerCone in August of 2010. Since then, it did receive a few design changes and tweaks (such as the controllable pump), and ATI Aquaristik says it won't release the product to the masses until they are 100% confident in its quality and abilities. We can't fault them for wanting to deliver a perfect product, but we want to play with one already!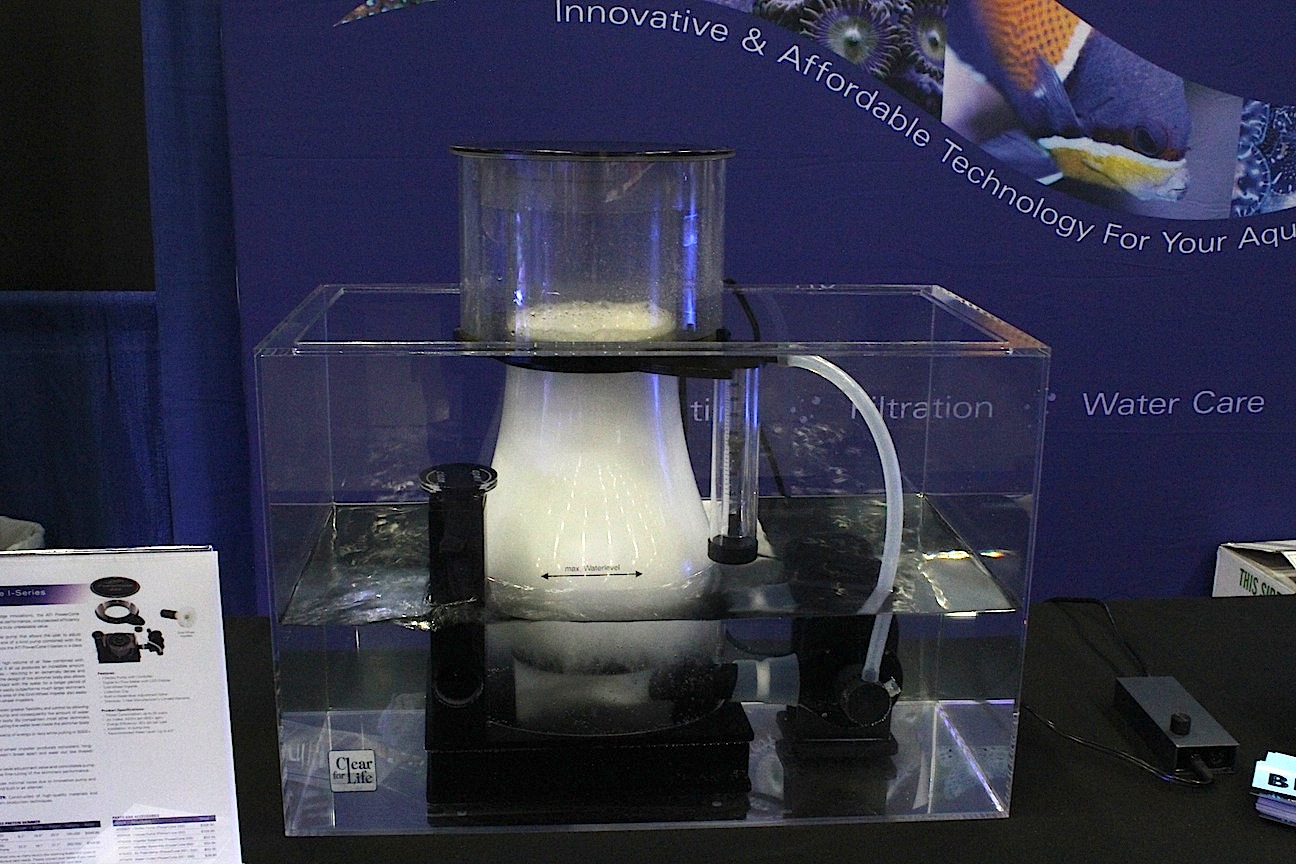 Much like the LED craze that currently has a stranglehold on the aquarium hobby, biopellet media has also been right in the mix of things. While certainly not a new technology, this solid carbon source became increasingly popular during 2011 and it seems that everyone under the sun is trying to market their own pellet product. We even got in on the trend a little by using some of Dr. Tim's NP-Active Pearls in our review of the Bashsea PM-1 reactor, and so far we can certainly see why eveyone likes them so much.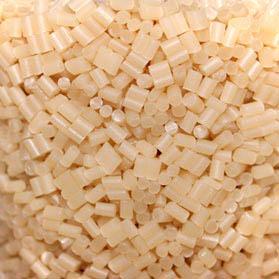 The topic of LEDs should be a no brainer. Over the past few years we've seen explosive growth in the number of LED fixtures design for saltwater aquaria, and that trend held strong again in 2011. Headed by companies like Vertex, EcoTech Marine, Ecoxotic, AquaIlluminations and several more, LED lighting invaded the online aquarium communities and reef aquariums world wide. We're fully confident in the long term abilities of LED illumination and it's only a matter of time before they are deemed the hands down best way to light up our corals.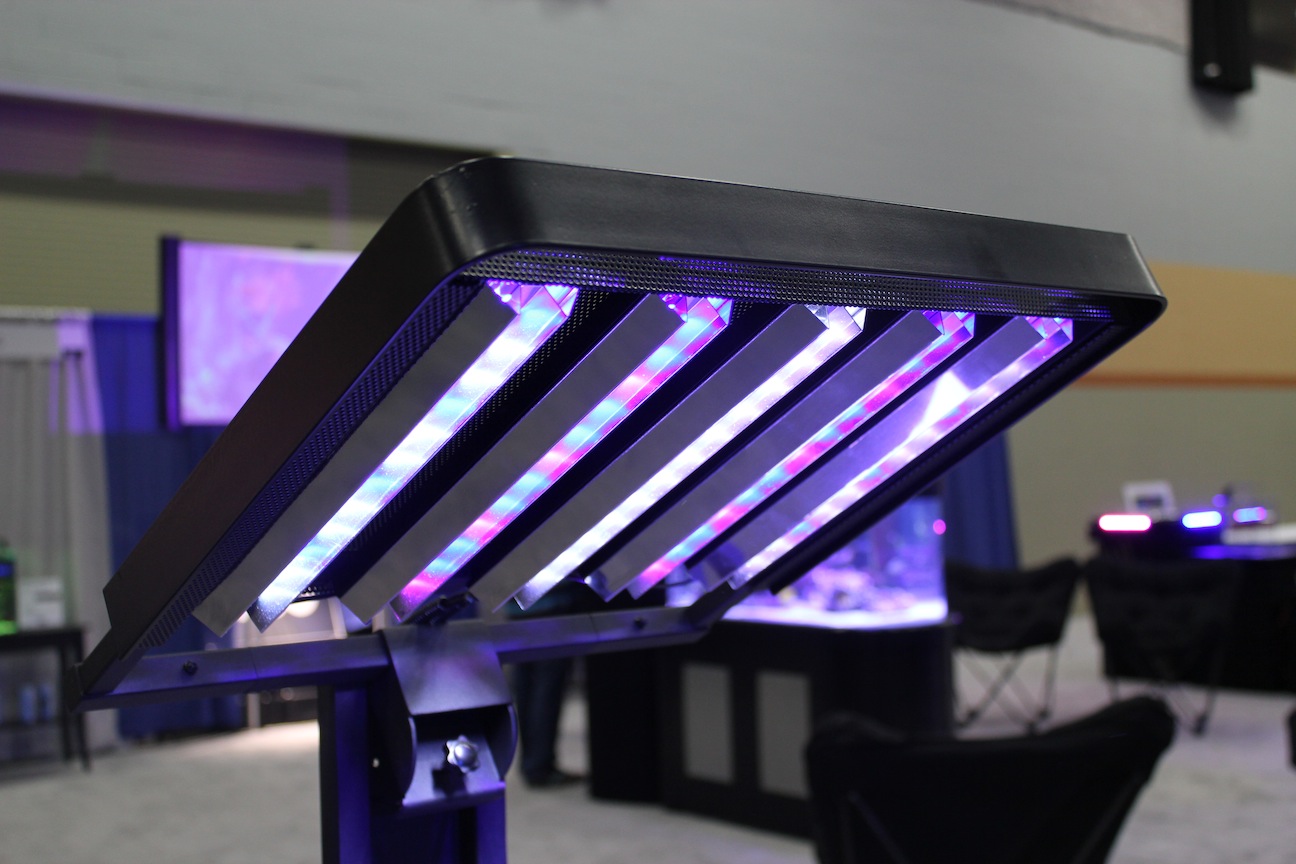 Controversial Topics
2011 wasn't all fun and games. It was full of some controversial topics that caused quite a stir, at least in the online aquarium world. The two biggest stories we remembered were:
The two stories with the greatest impact on aquatic life were the nearly identical resolutions calling for outright bans on the aquarium industry by both the Hawaii County Council and Kauai County Council. While these resolutions are not law, they go to show a few things. First of all, the aquarium industy has strong, outspoken critics that may have enough clout to sway the opinions of outsiders. The other major thought is that these critics will stop at nothing to get aquarium collectors out of Hawaii, even if it includes outright lying and misrepresenting data that has been collected by real scientists. These critics argue from an emotial standpoint and ignore the fact that the collection of aquarium fish can be sustainably regulated. The fight will surely continue in 2012 and we'll likely see more anti-aquarium rhetoric popping up from folks like Robert Wintner for a while to come. This just means we need to be on our toes, follow good husbandry techniques, and be the best aquarium keepers we can be.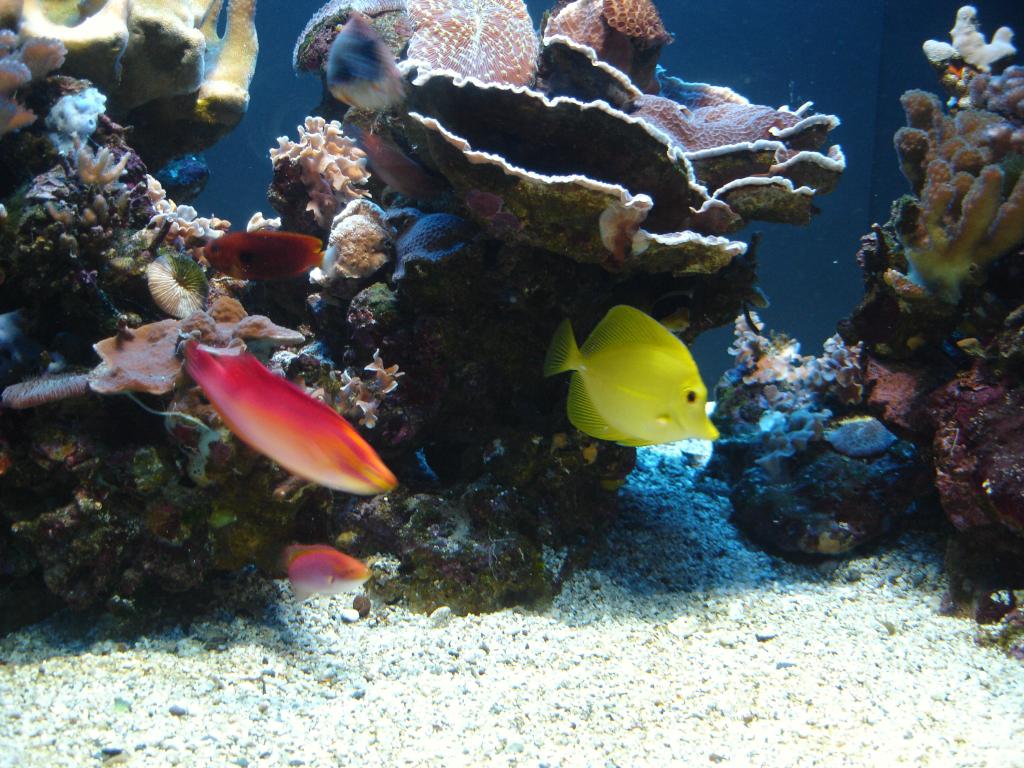 One of the biggest stories of 2011 was the water flow study conducted by Mike Standford of EcoTech Marine, along with Bill Straka and Sanjay Joshi. The study was designed to explore different techniques for accurately measuring the flow output of different propeller-based water pumps, but instead turned into extremely bad press for one company in particular. Most of the pumps tested were shown to be within a reasonable flow rate of their advertised rates, with some even performing better than advertised, but the Tunze Stream pumps (6105, 6205, and 6305) were all shown to put out far less than advertised. There has been a ton of speculation about this study, with most opponents suggesting the instrument used to gather data was inherently flawed for this type of test and the type of pumps being tested. Apparently, the Acoustic Doppler Velocimeter (ADV) used to measure the flow rates can be easily influenced by turbulence, as it doesn't distinguish between velocity and turbulence. The Tunze pumps are designed to minimize turbulence in favor of significant downstream water movement, so if the argument is correct, the Tunze pumps would show less flow on the testing equipment despite what is actually being emitted. Regardless of the test, it's data or the outcome, Tunze responded by incorporating different techniques and equipment into their own in-house testing, as well as offered up solutions to customers who felt their pumps didn't perform as advertised.
Too Cool to Miss
We all hate aquarium pests. They invade our tanks, kill and sting our livestock, and there are few solutions at eradicating them. Fortunately, some adventurous hobbyists have discovered an effective tool that also puts a smile on those who enjoy a little masochism. By using high powered tactical laser beams, aquarium keepers have found that they can wipe out Aiptasia anemones and many other different types of animals in a matter of seconds. Of course, this also means the lasers are dangerous to other aquarium inhabitants, as well as the user. So take extra special care, wear eye protection, and make precision attacks on the animals you want removed.
Ecoxotic and EcoTech Marine Adopting Corals with the Coral Restoration Foundation
Coral reef protection is a vital cause, and the guys at the Coral Restoration Foundation have done a terrific job of restoring Elkhorn (Acropora palmata) and Staghorn (A. cervicornis) corals on Florida and nearby reefs. This restoration was/is accomplished by farming out the corals in a special nursery, then transplanting the colonies onto suitable spots on the reef. The program has been met with a good deal of success, and because programs like this are so vital to reef health, we fully support the Coral Restoration Foundation and anyone who contributes to their cause.

What Were They Thinking???
Earlier this year, Animal Planet unleashed upon their show schedule and viewers a show about saltwater aquarium installations. The show follows the Las Vegas based Acrylic Tank Manufacturing (or ATM) on all of their "wacky" adventures. Despite being renewed for a second season and having a large viewing audience, the show hasn't been well received among the more dedicated and educated aquarium crowd. This is mostly due to the fact that the crew at ATM set up a new aquarium and fill it with fish on the same day, seemingly throwing out all of the proper aquarium husbandry techniques and sending the wrong message to those looking to start their very own tanks. To further muddy the waters, the ATM gang has released their own line of additives that supposedly mimic what they do on tv…that being setting up an instantly cycled aquarium that is ready for a ton of fish. We've had constant criticisms of this show and will continue to do so until they start doing things the right way, but we're doubtful this will ever happen because it's a boring process that doesn't make for good television.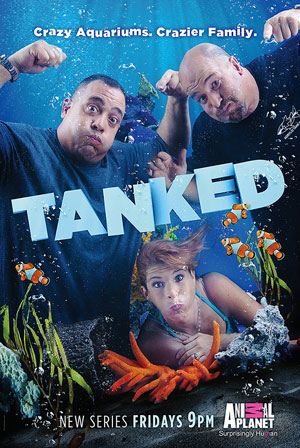 Good Aquarium Hobbyists and Figureheads Gone Bad
2011 brought with it a rather unusual string of legal issues for a handful of very well known figures in the aquarium industry. Aquarium hobby icon Eric Borneman was caught trespassing and swimming in someone else's pool, then shortly fled police and broke into another nearby home to hide. Steve Robinson of Cortez Marine pleaded guilty to illegally collecting Clipperton angelfish (Holacanthus limbaughi) and relabeling them as the more common blue passer angelfish (H. passer) in order to deceive customs officials stateside and hide their value. He was eventually sentenced to 45 days in jail and ordered to pay a fine of $2000. The last big name person to break the law and get caught was Jason Daeninck, owner of Salt Water Connection. Daeninck was arrested and charged with illegally harvesting live rock, Tridacna clams, and seahorses. It was shown that he falsified records to deceive customs officials, and he faces fines up to $1 million and some undisclosed jail time.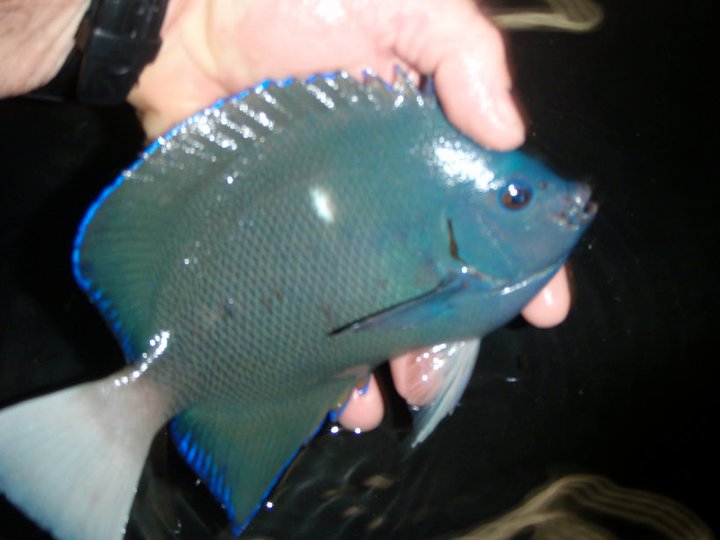 Late in 2011, acrylic aquarium manufacturer Tenecor closed down shop for good. Slumping sales and lagging build times, coupled with a dwindling economy are the leading causes of the shutdown presumably, and it would appear that several customers who paid hefty deposits will be out that cash and won't be getting their aquariums. The actual details surrounding the closure are scant to say the least, but former employees and customers have chimed in to shed a little extra light on the situation. It's an unfortunate situation for all parties, and we hope those waiting for tanks can rebound from their losses.

These are just a handful of the stories that filled the AquaNerd Blog in 2011. We've probably missed a few here and there, but we feel that the list above is a pretty good representation of the year. We wanted to thank everyone who visited our site and welcome you to stick with us next year as well.